Welcome to the Trout River Heritage Committee information page! This year the Bang Belly Festival will be taking place between August 3rd and August 5th inclusive.  We have lots of fun activities planned, including the voting of a special Colony Quilting Bee  competition you can enter by downloading a competition form from this page.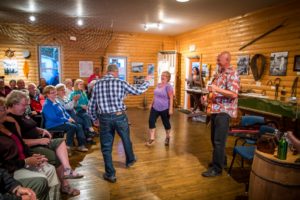 There will also be two earlier competitions for talented souls to recreate British Colony Flags and Royal British Newfoundland arms emblems.  We hope you enter these as well; the winner's flag and arms emblem will be chosen for the Jacob A. Crocker House, second place winner's flag and emblem will be chosen for the Interpretation Centre.  All participants can wave their flags in the Canada Day parade at 2pm on July 1st.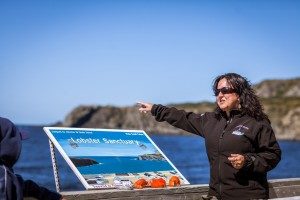 There will be fireworks on Canada Day after dusk, a bike parade, some free Canada Day items to be given out and hopefully some floats.  People are welcome to dress up in red and white or in heritage style costumes.  Business owners/community groups are welcome to put together floats.
This year Heritage Buildings, the Jacob A. Crocker House and the Trout River Interpretation Centre will be opening July 1st at 10pm and closing at 6pm daily until August 31st.  There will be Wave Over Wave again this year, Passing The Time and spontaneous guest visitors.  Take a workshop, learn about history, take a tour of Trout River and be highly entertained!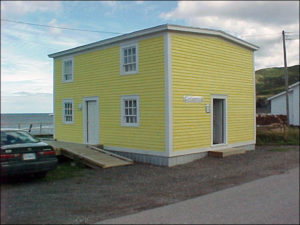 We want to remind everyone that Trout River Heritage Committee has chosen Jacob A. Crocker House for the This Place Matters Project.  This is a crowd-funding competition, so your vote can translate into actual restoration for this important heritage museum. People can make donations through the project website as well. This exciting contest goes live on June 14th so please check out www.thisplacematters.ca and vote for the Jacob A. Crocker House Project!